Those few extra minutes in bed, showering the night before, skipping breakfast and doing your make up on the train or in a traffic jam is something that many women do to save vital minuets. In fact, 67% of British women do makeup on the move according to a new Mintel study. As more of us are living in or commuting into, cities, applying make-up on public transport is now so popular a time-saver it has forced the beauty industry to develop more portable, compact and easy-to-apply-on-the-move products.
"Women are defending their right to apply makeup on-the-go," says Mintel's global cosmetics analyst Charlotte Libby, who predicts the arrival of more solid formats, and products that can be applied one-handed or straight from the pack. In 2014, 4% of product launches involved on-the-go application strategies; by 2016, this figure had almost doubled.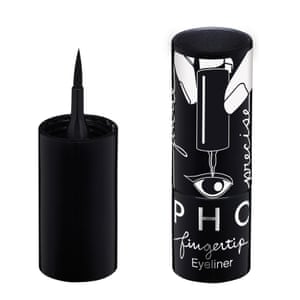 With so many of us at the mercy of jerky bus drivers and one sweep of the mascara wand away from temporary blindness, such innovations are a welcome addition to the commuter's makeup bag.
Sephora's Fingertip Eyeliner, for example, features a cap you stick on the end of your finger, so the liner feels like an extension of your own hand. Lipstick Queen's "lip transformer" lipsticks can be used safely without a mirror because the sheer colour adapts to the pH of your lips, to create a shade that flatters yourskintone. Pout Case, the "world's first beauty phone case", has a hidden makeup palette that slides down from the back of the handset, and can hold three products.
Pout Case, UK.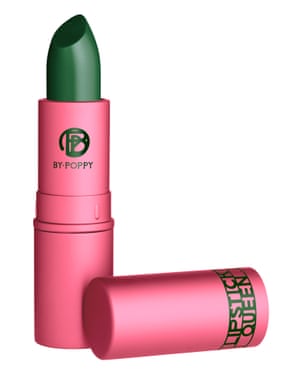 The same goes for the cult brand's Invisible Lip Liner (£18), which creates an invisible barrier around your pout. Minimising the volume of makeup you're hauling around also looks set to get easier thanks to clever compacts, such as Trinny London's stackable pots, with every product "formulated for fingertip application". Yes, What Not to Wear guru Trinny Woodall is back, telling us How Not to Look: "I can do my entire makeup in two minutes without a mirror, in between tube stops," Woodall said at the launch of the range last month.
If covering your spots on the Bakerloo line doesn't seem like a very Trinny thing to do, it's a sign of the times. Women have been shamed on social media for using makeup on public transport – Tokyo's tube company even made a video asking women not to do it. But, the tide is beginning to turn: Drew Barrymore, who has her own makeup range, Flower Beauty, posted an Instagram image of her putting on mascara on the subway last summer with the caption #commuterbeauty – and transport-friendly cosmetics look set to make it even easier for women to stick their lipsticks up in protest at those who object.